Know Your Rights

As a union member, you have certain workplace rights—but it's only when we stand together and know our rights that we have the power to enforce them. This page reviews some of the basic rights that our union has won. These are rights that provide security, protection, and empowerment both in the workplace and at home with our families.
KNOW YOUR CONTRACT
Collective bargaining is the process by which workers come together and negotiate terms of employment. Since our union represents over 30,000 UC workers, our members elect coworkers to serve on their behalf as part of the AFSCME 3299 Bargaining Team. Every few years, our Bargaining Team engages in the collective bargaining process, with the goal of winning a contract that protects our rights and uplifts our families.
TOGETHER,

WE HAVE FOUGHT FOR AND WON:
The right to


BE FREE FROM UNFAIR DISCIPLINE OR TERMINATION

The right to


BE FREE FROM DISCRIMINATION

The right to


SENIORITY

The right to


FAMILY HEALTH CARE COVERAGE AND A SECURE RETIREMENT PLAN

The right to


PAID DEVELOPMENT AND EDUCATION LEAVE

The right to


ORGANIZE, TAKE COLLECTIVE ACTION, AND STRIKE TO PROTECT AND ADVANCE THESE RIGHTS
These are just some of the contract rights that your Bargaining team is dedicated to securing.
To view your unit's entire contract,
click on your bargaining unit:
Your Weingarten Rights
Ever been called into a meeting with your boss that might result in discipline?
If so, saying the following might save your job.
IF THIS DISCUSSION COULD IN ANY WAY LEAD TO MY BEING DISCIPLINED OR TERMINATED, I RESPECTFULLY REQUEST THAT MY MAT BE PRESENT AT THE MEETING. WITHOUT REPRESENTATION PRESENT, I CHOOSE NOT TO RESPOND TO ANY QUESTIONS OR STATEMENTS."
Your right to say this comes from what are called Weingarten Rights, and below are 4 ways you can use them.
1
IF YOU'RE UNCERTAIN WHY THE
MEETING IS REQUESTED,ASK IF IT WILL RESULT IN DISCIPLINE.
2
IF YOUR MEETING
TURNS INTO AN INVESTIGATION,ASK FOR YOUR UNION STEWARD — WHICH IS YOUR MAT OR ORGANIZER.
3
IF YOUR BOSS DENIES THE REQUEST
FOR YOUR MAT OR ORGANIZER,REPEAT IN FRONT OF A WITNESS, REFRAIN FROM ANSWERING QUESTIONS, AND REPORT TO AFSCME 3299.
4
IF YOUR MAT OR
ORGANIZER IS AT THE MEETING,THEY HAVE THE RIGHT TO PLAY AN ACTIVE ROLE — SO COORDINATE WITH THEM BEFORE, DURING, AND AFTER THE MEETING.
Your FMLA, Paid Sick Leave, & "Kin Care" Rights

RAISING A FAMILY ISN'T EASY.
And while the federal Family and Medical Leave Act (FMLA) grants you up to 12 weeks of unpaid job-protected leave for family and medical reasons, we know that forgoing pay isn't always an option.
That's why the State of California also guarantees you the right to use your paid sick leave for purposes of diagnosis, care, or treatment for a family member. This is commonly referred to as the "Kin Care" law. As part of that law, California prohibits UC from retaliating against you for using that leave.
AN EMPLOYER SHALL NOT DENY AN EMPLOYEE THE RIGHT TO USE ACCRUED SICK DAYS, DISCHARGE, THREATEN TO DISCHARGE, DEMOTE, SUSPEND, OR IN ANY MANNER DISCRIMINATE AGAINST AN EMPLOYEE FOR USING ACCRUED SICK DAYS, ATTEMPTING TO EXERCISE THE RIGHT TO USE ACCRUED SICK DAYS, FILING A COMPLAINT WITH THE DEPARTMENT OR ALLEGING A VIOLATION OF THIS ARTICLE, COOPERATING IN AN INVESTIGATION OR PROSECUTION OF AN ALLEGED VIOLATION OF THIS ARTICLE, OR OPPOSING ANY POLICY OR PRACTICE OR ACT THAT IS PROHIBITED BY THIS ARTICLE."
If you have any questions or concerns regarding FMLA, Paid Sick Leave, or "Kin Care" at UC, please contact your local MAT or organizer.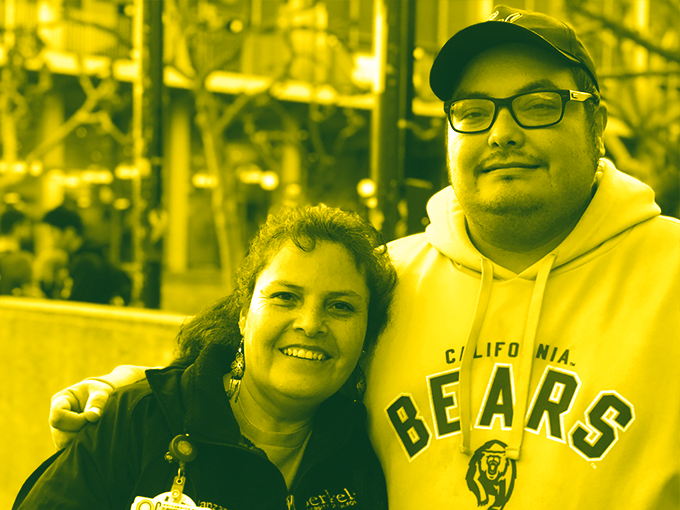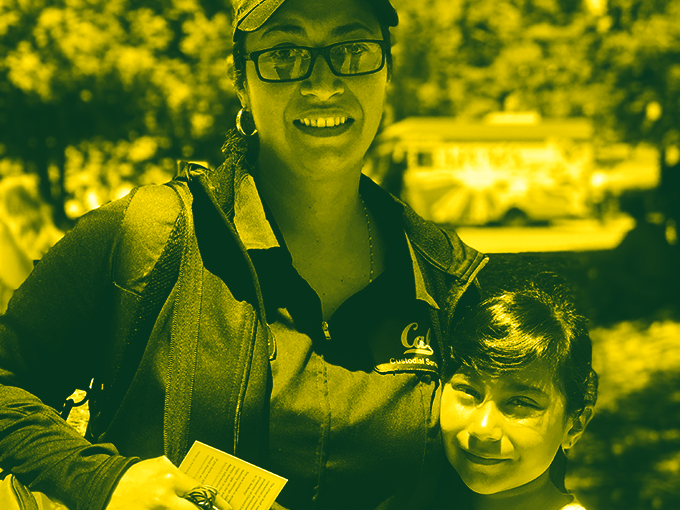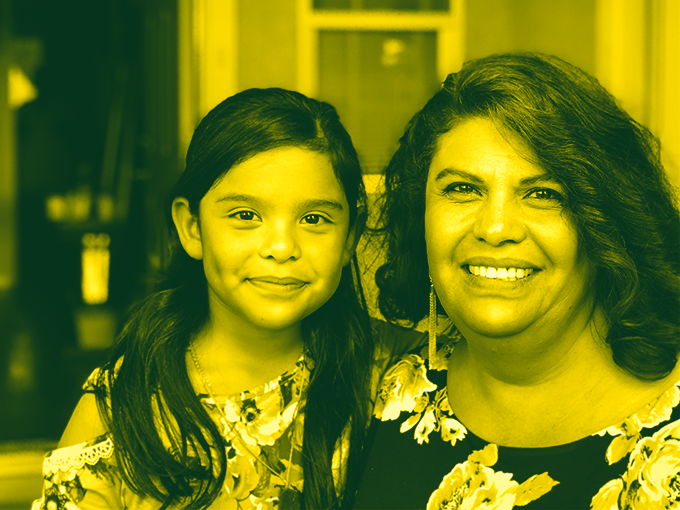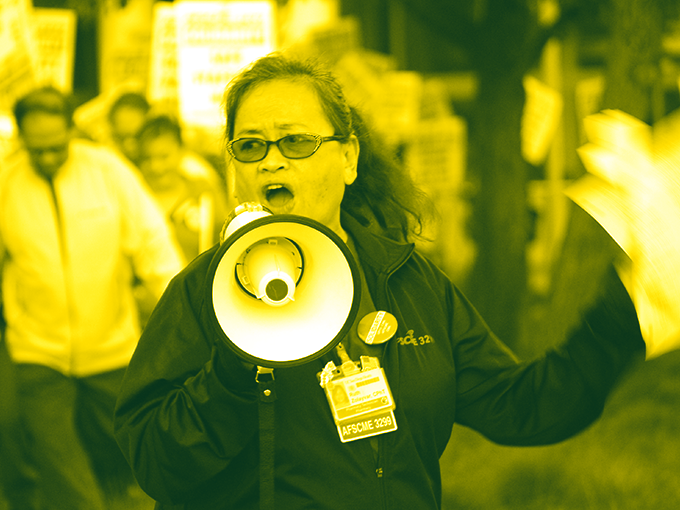 ADDITIONAL RIGHTS
& RESOURCES
Working people in America have many more basic legal rights to safe, healthy, and fair conditions at work that are not covered on this page. For a comprehensive summary of your rights at work, please visit the following AFL-CIO page: Your Rights at Work.