UC Davis' Katehi gets $424,360 'parachute' common for university presidents
---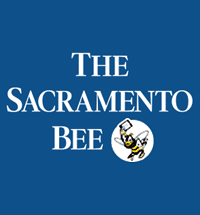 By Diana Lambert
After resigning Tuesday as UC Davis chancellor under a cloud of controversy, Linda P.B. Katehi will take advantage of a University of California perk that allows campus leaders to receive chancellor-level pay with few responsibilities for one year.
Katehi will continue to receive her salary of $424,360 plus retirement and health benefits, but she will not have to teach classes in her transition year, after which she plans to become a UC Davis engineering professor.
"The purpose of the administrative leave after stepping down is to allow the person to gear back up for being a productive member of the faculty," said Dianne Klein, a spokeswoman for the UC Office of the President, in an email. "They are supposed to use that time to get back up to speed on the developments in their field, begin the steps necessary to restart or build up their research lab, etc."
Katehi, 62, resigned Tuesday following months of controversy that began when she accepted a board seat in February with for-profit DeVry Education Group as it faced federal scrutiny for allegations that it misled students. She came under fire when The Sacramento Bee reported she spent heavily on image-enhancing firms to boost her reputation after the 2011 pepper-spraying of students by campus police.
For the full article, click on the link below.
[Source]: Sacramento Bee