UC chancellors who resign routinely get big parachutes at executive-level pay
---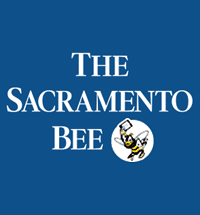 By Diana Lambert
Within days of each other, UC Davis and UC Berkeley disclosed this summer their former chancellors would retain high salaries after having stepped down as embattled campus leaders.
At Davis, Linda P.B. Katehi will become an engineering professor in September at a salary of $318,200 over nine months, the rough equivalent of her executive pay when annualized. Down the highway, Berkeley's Nicholas Dirks officially left his chancellor post this month and will get $434,000 during a transitional year with few duties.
The practice has become routine within the University of California system.
Over the past two decades, 12 of the last 22 UC chancellors have stepped down to take faculty jobs, often with a reduced workload and pay rivaling their former executive-level salaries, based on a Sacramento Bee review of pay data. Under a system policy, chancellors get a paid transitional year before returning to faculty; Katehi, for instance, received $424,360 for the past year after stepping down last August.
For the full article, click on the link below.
[Source]: Sacramento Bee