California's Public Records Act intended to ensure openness, not provide excuses
---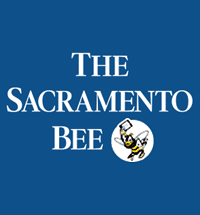 By Joyce Terhaar
Is it legitimate for a public institution to stall public record act requests in the heat of ongoing media coverage of a controversy?
I suspect plenty of crisis management consultants would say absolutely yes. Yet in California we have a Public Records Act intended to protect the public interest and ensure transparency. The spirit of that act means the answer should be a resounding "No."
Bee reporters Diana Lambert and Sam Stanton have, between them, filed seven Public Records Act requests as part of ongoing Bee coverage revealing that UC Davis Chancellor Linda P.B. Katehi accepted lucrative and controversial outside board positions with the troubled DeVry Education Group and a textbook publisher.
Since that first story we've covered calls for Katehi's resignation, a legislative hearing and an ongoing student protest. We've also heard from Katehi supporters reminding the community that under her leadership, the university's academic stature has grown.
Our coverage unleashed a torrent of tips from employees and others connected to UC Davis. Some tips were about other issues that, if true, might concern you. While reporting always includes interviews and other sourcing, the certainty of documents is a valuable vetting tool, so we filed PRA requests with UC Davis and the University of California to determine what is true and what is rumor.
The seven requests are for information including some salaries and staffing, some expenses incurred by public officials and some materials related to UC Davis' response to a November 2011 incident in which officers pepper-sprayed students protesting on campus. The Bee also asked for certain contracts, emails and other correspondence. The first request was filed March 2. The most recent was filed March 25. Lambert and Stanton reported Friday that we still await most of the documents.
For the full article, click on the link below.
[Source]: Sacramento Bee