California universities vow to defy Trump on immigration
---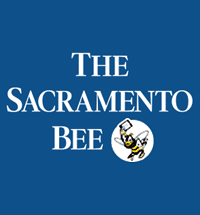 By Alexei Koseff
California's public university systems are drawing a line in the sand with President-elect Donald Trump over his policies on illegal immigration, vowing not to cooperate with law enforcement officials who may seek to deport undocumented students on their campuses.
University of California President Janet Napolitano on Wednesday released "principles in support of undocumented members of the UC community" that stated campus police departments would not assist federal or local authorities in investigating, detaining or arresting individuals for violations of immigration law.
The principles also included promises that UC would continue to admit students and treat patients at its hospitals regardless of immigration status, and that it would not participate in any efforts to create a national registry based on characteristics such as religion.
ADVERTISING
"While we still do not know what policies and practices the incoming federal administration may adopt," Napolitano said in a statement, "given the many public pronouncements made during the presidential campaign and its aftermath, we felt it necessary to reaffirm that UC will act upon its deeply held conviction that all members of our community have the right to work, study, and live safely and without fear at all UC locations."
California State University Chancellor Timothy White earlier this month made a similar pronouncement that CSU would not honor immigration hold requests or enter into agreements with law enforcement agencies to enforce federal immigration law.
"There is no ambiguity here," he said. "We are deeply committed to fostering a campus community that is safe and welcoming for everyone."
For the full article, click on the link below.
[Source]: Sacramento Bee