Time for the UC system to cap high-end pensions
---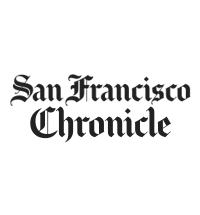 Kathryn Lybarger

If you want to know what's going on at the University of California's taxpayer-subsidized hospitals, please do your own homework. You'll find growing questions about patient safety and the system's preparedness for the Affordable Care Act. You'll see hundreds of thousands of dollars in government fines, dozens of routine safety violations, a million-dollar legal settlement stemming from patient neglect as well as a legislative audit of the system's finances and staffing levels.
That is why the 13,000 frontline hospital workers we represent have spent more than a year negotiating to protect our patients. We've offered compromise and cuts to our own livelihoods in order to win basic safeguards like enforceable staffing standards.
By claiming that UC has "increased staff" at its medical facilities, UC Vice President of Health Services John Stobo is not leveling with the public. The fact that UC hospital management – those workers with no patient contact – are the fastest-growing segment of the UC's hospital workforce. In fact, they are increasing at roughly four times the rate of frontline care workers.
To make matters worse, the super-size payroll and pension costs associated with this management apparatus are effectively diverting hundreds of millions of dollars away from patient care. This has led every UC hospital to cut corners: layoffs, skeleton crews in operating and emergency rooms, longer wait times for patients, dirty care areas and inadequate supervision of those who may be a danger to themselves or others.
Annual payroll costs for UC Medical Center management have increased more than $110 million since 2009.
As of May 2012, there were 2,129 UC retirees drawing annual pensions of more than $100,000 – some as high as $300,000. Stobo was one of 36 UC executives who recently threatened to sue the UC Regents into increasing these payouts.
How is this possible? Because UC employees are not held to the same standards as other public employees in California.
We believe they should be.
That's why AFSCME Local 3299 supports a proposed State Constitutional Amendment by state Sen. Leland Yee, D-San Francisco, that would apply Gov. Jerry Brown's 2013 State Pension Reform Law to the entire UC system.
The law would require responsible plan management and equitably shared sacrifice from every UC employee. It includes a cap on the high-end pensions that are diverting tens of millions of dollars away from the UC's core mission each year. The measure already has bipartisan support in the Legislature.
The UC's alternative is to keep cutting corners, and to continue forcing patients, students, taxpayers and low-wage workers to line the pockets of its growing legions of administrators. That's not a solution. It's the problem.
Kathryn Lybarger is the president of AFSCME 3299, the University of California's largest union, representing more than 22,000 patient care technical workers and service workers.
[Source]: San Francisco Chronicle