UC Irvine Health to lay off 175 employees
---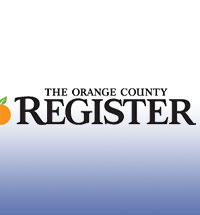 By ROXANA KOPETMAN
UC Irvine Health, an arm of the university that includes its medical facilities, began laying off 175 employees on Monday to reduce costs.
For the next few days, managers will call in employees to tell them they have lost their jobs. About 20 percent of the workforce being laid off are supervisors and higher-ups.
In addition, UCI has eliminated 79 vacant positions, said John Murray, a UC Irvine Health spokesman.
Staffers learned of the layoffs in an e-mail sent Monday by Howard Federoff, vice chancellor of health affairs and CEO of UC Irvine Health, in a message titled, "Operational transformation update."
"We have reduced expenses, improved efficiencies, and increased revenue by growing our clinical services – but it has not been enough to avoid reductions in staff," Federoff wrote.
"Without immediate action, our expenses will exceed our operating revenue this fiscal year," he said. The layoffs "will secure long-term stability for UC Irvine Health, our patients and the communities we serve."
No doctors or faculty are among the layoffs, said Murray, who declined to specify what types of jobs are affected because most of the employees have not yet been contacted, or whether they are limited to the Orange-based hospital campus.
Job cuts are not being done system-wide, Murray said. Each of the five medical centers in the University of California system operates independently.
The California Nurses Association reported that six nursing positions are among the cuts.
"Whenever you lay off the auxiliary personnel, that has a tremendous impact not only on the RNs (registered nurses) but on the patients themselves," said Maureen Berry, an emergency-room nurse who has been at the medical center since 1987.
Union leaders reached Monday were critical of the layoffs and the hiring of a consulting firm helping guide the university through the changes.
UCI's medical center "is a public hospital that has a staffing and priorities problem – not a profit problem," said Todd Stenhouse, spokesman for Local 3299 of the American Federation of State, County and Municipal Employees, which represents service and patient-care technical workers.
The layoffs will hit 68 of those workers, who each have somewhere "from two to 30 years of service to UC," he said.
For the full article, click on the link below.
[Source]: OC Register