UC is handing out generous pensions, and students are paying the price with higher tuition
---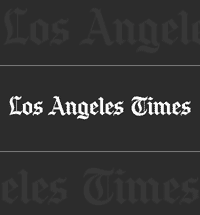 By Jack DolanJack Dolan
As parents and students start writing checks for the first in-state tuition hike in seven years at the University of California, they hope the extra money will buy a better education.
But a big chunk of that new money — perhaps tens of millions of dollars — will go to pay for the faculty's increasingly generous retirements.
Last year, more than 5,400 UC retirees received pensions over $100,000. Someone without a pension would need savings between $2 million and $3 million to guarantee a similar income in retirement.
The number of UC retirees collecting six-figure pensions has increased 60% since 2012, a Times analysis of university data shows. Nearly three dozen received pensions in excess of $300,000 last year, four times as many as in 2012. Among those joining the top echelon was former UC President Mark Yudof, who worked at the university for only seven years — including one year on paid sabbatical and another in which he taught one class per semester.
For the full article, click on the link below.
[Source]: Los Angeles Times