Supreme Court poised to deal a sharp blow to unions for teachers and public employees
---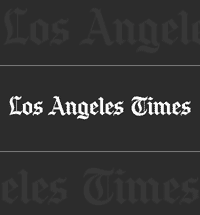 By David G. SavageDavid G. Savage
The Supreme Court is poised to deal a sharp blow to the unions that represent millions of teachers and other public employees, announcing Thursday it will consider striking down the mandatory fees that support collective bargaining.
The justices will hear the case of Mark Janus, an Illinois state employee who objects to paying fees to the union, which represents 35,000 state workers.
The decision, due by next June, could prove a costly setback for public-sector unions in 22 states, including California, where such fees are authorized by law. Labor experts have predicted a significant percentage of employees would stop supporting their union if given a choice. The other 28 states have "right to work" laws that forbid requiring workers to join or support a union.
With smaller numbers, public employee unions would lose some of the political power that has made them major forces in some states, such as California, Illinois and New York.
The nation's four largest public-sector unions — the National Education Assn., the American Federation of Teachers, the Service Employees International Union and the American Federation of State, County and Municipal Employees — sharply criticized the case, calling it "a blatantly political and well-funded plot to use the highest court in the land to further rig the economic rules against everyday working people."
"These powerful interests want to gut one of the latest remaining checks on their control — a strong and united labor movement that fights for equity and opportunity for all, not just the privileged few," said AFT President Randi Weingarten.
The unions have had time to prepare for what's coming.
For the full article, click on the link below.
[Source]: Los Angeles Times