Gov. Brown announces 'landmark' deal to raise minimum wage [Video]
---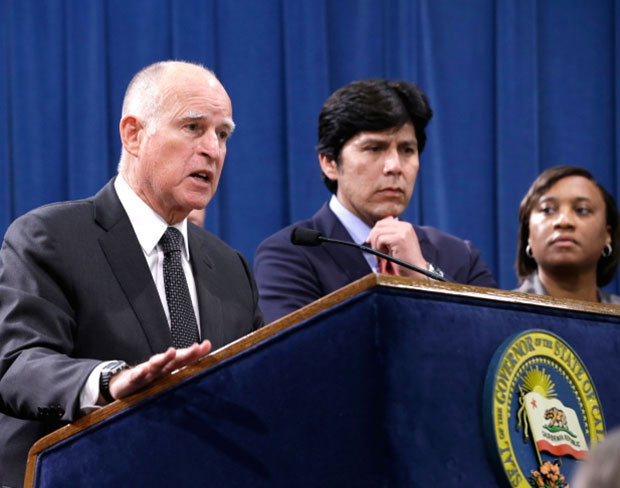 Gov. Jerry Brown joined fellow Democrats and labor leaders Monday in touting California's proposal to gradually lift the minimum wage to $15 an hour as an answer to the growing challenge of income disparity.
"It's a matter of economic justice, it makes sense, and will help our entire state do much better for its citizens," the Democratic governor said.
Under the proposal, the state's minimum wage would reach $15 an hour by January 2022, rising in increments starting with a boost from $10 to $10.50 on Jan 1, 2017. Businesses with 25 or fewer employees would have an extra year to comply, and the governor could delay annual increases in times of budgetary or economic downturns.
Wages would increase to keep up with inflation after 2023.
For the full article, click on the link below.
[Source]: 89.3 KPCC