DNC pulls debate from UCLA over labor dispute
---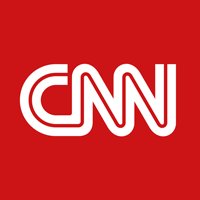 By Dan Merica, CNN

Washington (CNN) The Democratic National Committee will no longer host its sixth debate at the University of California, Los Angeles, due to a labor dispute between the university and a local union, according to an email the DNC sent to the Democratic candidates.
"In response to concerns raised by the local organized labor community in Los Angeles, we have asked our media partners to seek an alternative site for the December debate," Mary Beth Cahill, the DNC aide in charge of debates, wrote in an email to the Democratic primary campaigns. "We will be in touch with more information when it is available."
The American Federation of State, County and Municipal Employees 3299 had asked Democratic presidential campaigns not to cross its boycott and refuse to appear at any University of California campuses.
The union is calling for the boycott over "ongoing labor disputes over outsourcing, income inequality and alleged illegal labor practices," according to the group.
"The University of California has used intimidation tactics to keep workers from protesting over outsourcing and income inequality instead of negotiating in good faith," union President Kathryn Lybarger said in April when the boycott was announced. "We do not tolerate bullying. If invited speakers feel the same way, then they'll honor this boycott of UC events."
The December 19 debate is being hosted by PBS NewsHour and Politico. News about the move was first reported by HuffPost.
For the full article, click on the link below.
[Source]: CNN