California's shifting demographics are reshaping UC student body
---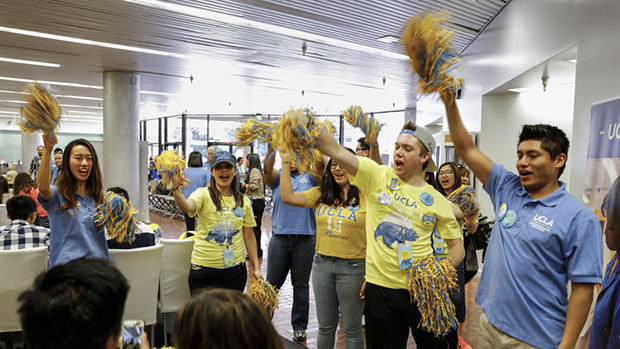 By Teresa Watanabe
Armando Olea represents the future of the University of California.
The incoming UCLA freshman is a top-flight student, earning a 4.2 GPA at his San Diego high school. He's the son of Mexican immigrants and the first in his family to attend college.
And he's one of nearly 8,000 more Californians who committed to a University of California campus this fall — a 16% increase over last year — representing the most diverse class ever. All told, 38% of the new California freshman and transfer students were underrepresented minorities — Latinos, African Americans, Pacific Islanders and American Indians, according to UC data posted this week.
Their numbers are projected to swell even more in the next two decades as the state's population surges by nearly 10 million to 47.2 million by 2040. The state projects an increase of 200,000 college-age Californians, and nearly half of them will be Latinos, whose high school graduation rates continue to rise.
How those demographic trends will affect the nation's premier public research university was discussed Thursday by the UC Board of Regents, who met this week at UCLA. Under a sweeping board overhaul approved in July, regents met in committees Wednesday and reconvened as a full board Thursday for presentations on the state's demographic trends and briefings on UCLA, UC Irvine and UC Riverside.
"The changing demographics of the state of California…will significantly impact the future enrollment growth and diversity at UC," UC President Janet Napolitano told regents.
Although the discussion was preliminary, Napolitano said that grappling with the trends today was critical because "future UC students should have access to the same opportunities and outcomes that students today possess."
For the full article, click on the link below.
[Source]: LA Times