A $200-million donation threatens to tar UC Irvine's medical school as a haven for quacks
---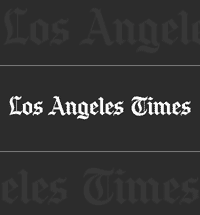 By Michael Hiltzik
Consider the following fundamental principles: First, billionaires should be allowed to donate their money however they wish, short of financing criminal enterprises. Second, it's almost impossible for a university to turn down a nine-figure donation.
That brings us to the announcement on Sept. 18 of a $200-million gift by Henry and Susan Samueli to UC Irvine. The donation, the seventh-largest ever to a single public university, will be used for a new building on campus to house the Samueli College of Health Sciences, which will incorporate UCI's medical and nursing schools and planned schools of pharmacy and "population health" (that is, public health). But most of the money will be devoted to an endowment for up to 15 chairs for world-class faculty with "expertise in integrative health" and for the training of students in that curriculum.
And that's where UCI is stepping into a minefield.
For the full article, click on the link below.
[Source]: Los Angeles Times