UC proposes pay cuts for pension
---
Bargaining Update #2 – December 16, 2010
UC has officially proposed a 3% pay cut for 2011 and 2012. This is part of a larger plan to cut back benefits that the UC Regents have approved for non-union workers in their December 13 meeting.
Their plan includes:
• A minimum 7% pay cut for the pension
• A huge increase in retiree healthcare premiums
• A two-tier retirement plan that raises the retirement age for new employees. This divides the workforce and leads to favoritism for cheaper, newer workers.
These higher costs would affect
• Any worker who can't afford pay cuts or increased health care costs after retirement
• Any worker with a physically demanding job needing to retire before age 65
Executives petition for more retirement perks
While UC says its cutting costs, Medical center CEOs and other highly paid executives are demanding that the Regents create extra executive retirement perks. These executives also want to put our pension plan at risk by allowing them to opt out for a different plan.
The Fight for Our Future – Hundreds Picket Across UC!
AFSCME members throughout the state took to the streets in a statewide picket on December 7. Our actions have already forced UC to drop even worse plans to cut more retirement from lower paid employees. We must continue fighting for our future!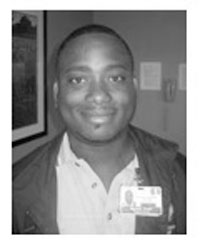 Mike Avant, Patient Transporter at UCSD
"My job requires me to be on my feet all day lifting patients – I doubt I will be able to do this at 65. I make $30,000. I don't want to have to rely on public assistance to make ends meet."

Related Posts