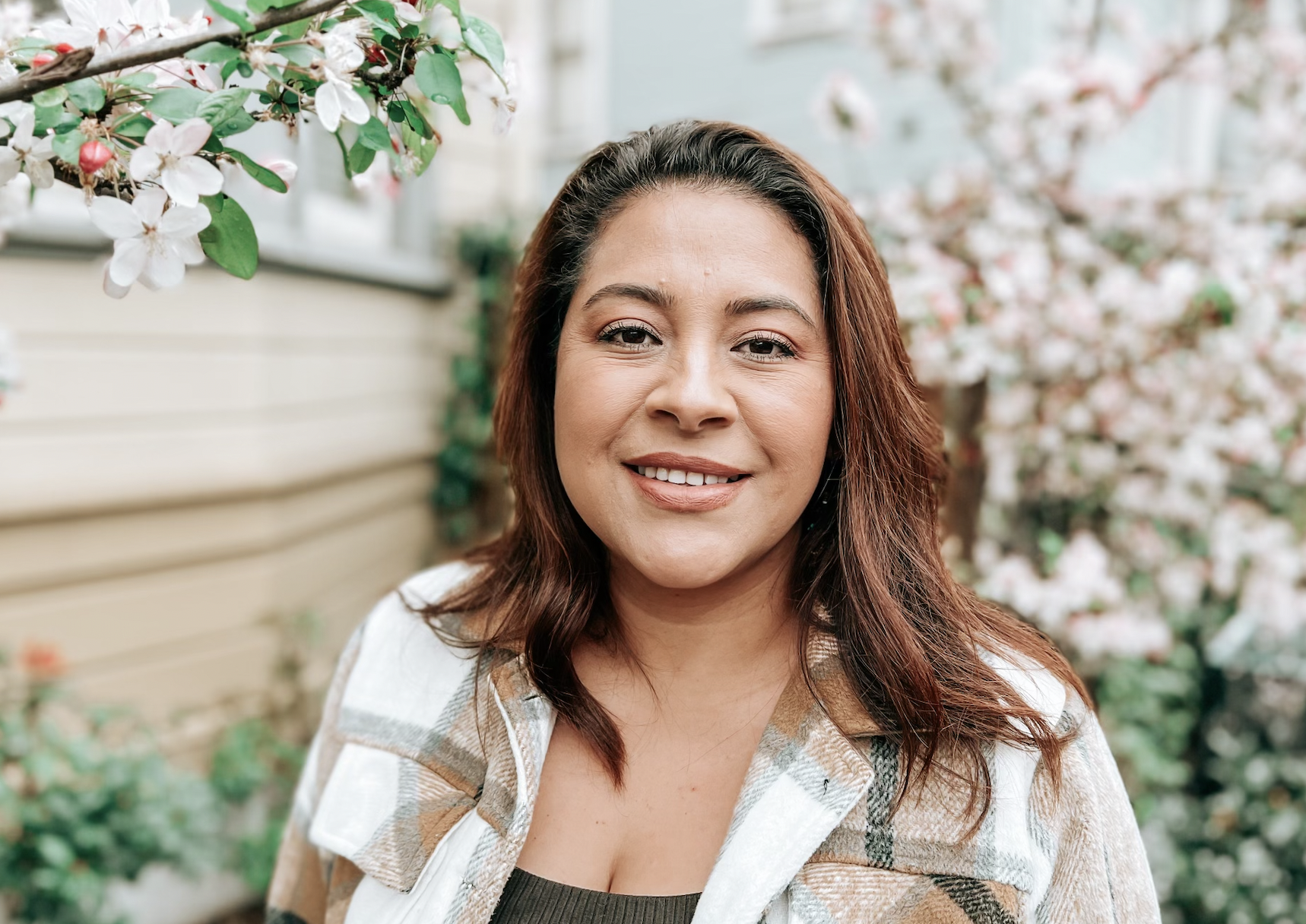 It was a matter of life or death that brought Rocio to work at UC Berkeley. "I needed healthcare for my husband and I saw there was an opening here and I took it. I was hesitant because I wasn't ready to work a full 8-hour shift. My girls were little, they still needed me at home, but my husband's life depended on having good healthcare. So, I took the job and I haven't looked back since," she smiles.
It's now ten years since Rocio made the decision to join UC Berkeley, and in turn, 3299. Before this, she was working at a restaurant waiting tables and working paycheck to paycheck. "We didn't have a good healthcare plan, we didn't have sick days or paid vacations, and we didn't have a retirement plan." She goes on to say that the best part of being in a union is obviously the healthcare, because her husband is able to get the care he requires, but also vacations. "I was able to take a three week vacation and not have to worry about money and that felt so liberating. I'm not tied to work. I don't have to worry about how we're going to eat. I'm able to just enjoy time with my family," she breathes out. "And that to me is the union difference."
And while Rocio's home life changed drastically since being hired by UC, being an active union member has led to a personal transformation.  A few months back, Rocio was in the field encouraging workers at HelloFresh to form their own union. She was working late nights talking to workers, just like her, to "take a piece of the pie!" she exclaims. "Workers need to give themselves the opportunity to the
 possibility of a better workplace. I'm always stunned when workers feel that 'this is it, this is as good as it can be.' No, be open-minded that your employer can do better."  
At UC Berkeley, Rocio is a MAT leader who has led department fight after department fight. She was a loud voice during the 'no-layoffs' fight during the pandemic. She fought for safe staffing and protections for those working in the isolation units at UCB. She also recently won a seniority fight in Facilities Management, among countless others.
"For me, my union has really brought out the power inside of me. I'm surrounded by powerful and inspiring women who motivate me to grow, fight, and develop myself. Every day I'm thankful for my union sisters who are working hard at UC, being amazing mothers to their kids, and on top of that, willing to help out their communities. I just get so inspired by all the great women of 3299. I'm proud to be a 3299 woman."
Rocio Rodriguez is a Senior Custodian at UC Berkeley. She's a MAT leader and Executive Board member, as well as a wife and proud mother of two girls.