BHM | A Multigenerational Union Commitment
---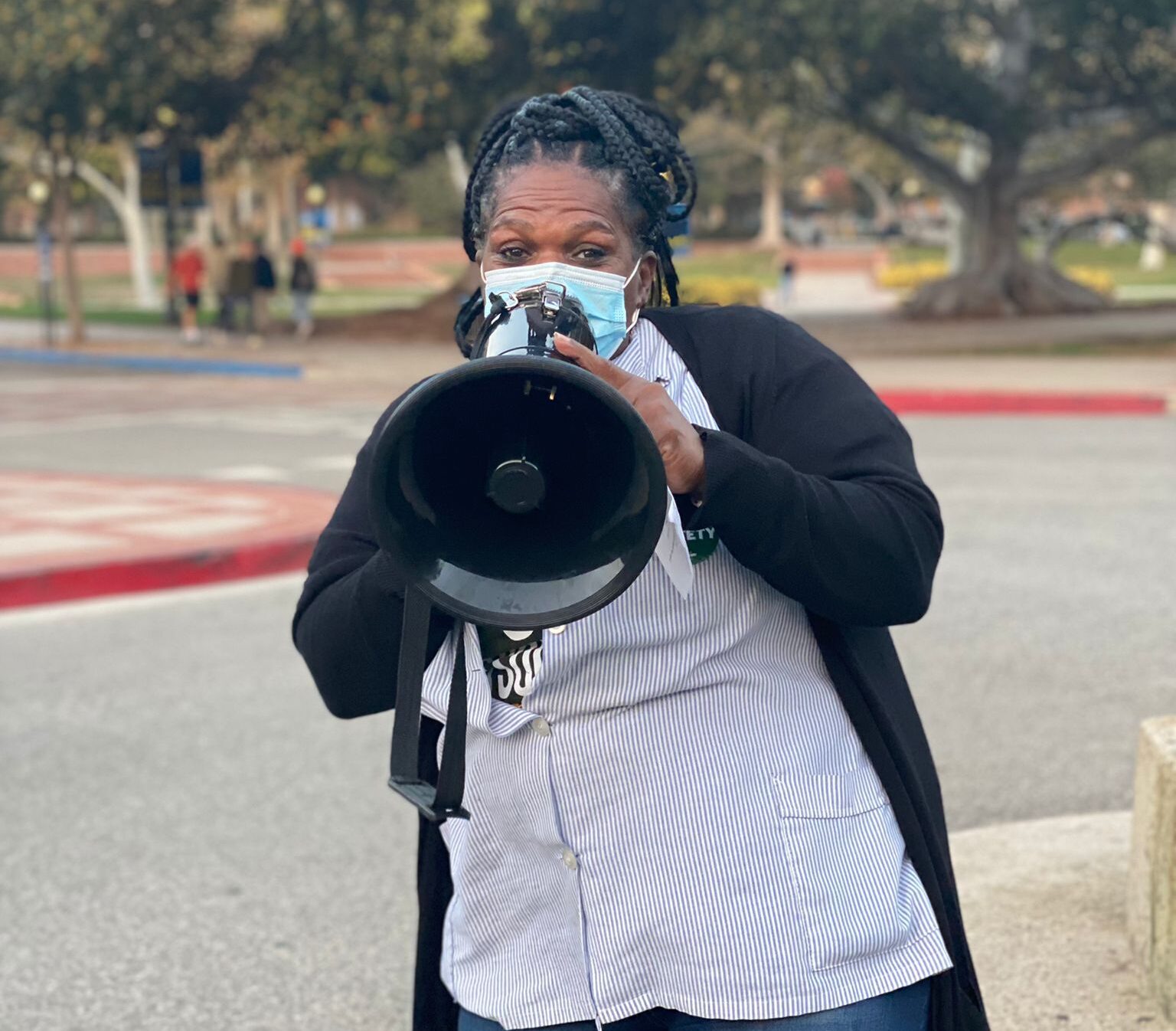 Davina's laugh, aura, and energy are infectious. She is a divine 3299 member and a powerhouse when it comes to speaking up when something is wrong. She knows her power, knows that she needs to use it, and that's because it's a multigenerational thing.
"I grew up always hearing union, union, union. My mother, every time we'd sit down for dinner, would thank the union for putting bread on our table. My grandmother was union. We have always been a union household. I'm proud to be union. I'm proud to be 3299."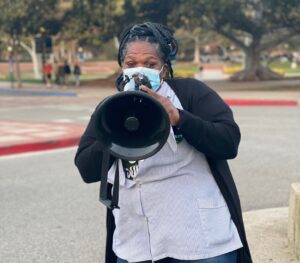 Davina goes on to say that when she entered the workforce, she kept hearing her mom's voice say "look union", so that's all she did. "I just kept looking for union jobs in LA. I saw my grandmother and mother all retire–retire with dignity and respect, which was something rare for Black women. But being in a union afforded them that." And for the past ten years, Davina has dedicated her life to UCLA and its students. She works as a Senior Custodian at UCLA campus, and if you have ever stayed overnight at the Bruins library studying pre-covid, it's likely that Davina is the reason why you woke up to a clean library.
"I take so much pride in my job. I love what I do. I love that I am not just surviving–I'm thriving because I have a union job. My union job allows me to receive the care I need. It also gives me the backing and space to be able to be the outspoken worker that I am. I know that my coworkers and union siblings throughout the state got my back." Despite her sixty-mile drive to work, Davina stays committed to her job and her coworkers. "UCLA is my home and I'll fight to make this place a better place to work every day. I will use my voice. This is how I honor my mother and grandmother, by sticking by my union. It's how I was raised. 3299 is awesome."
Davina Woods is a Sr. Custodian at UCLA, she's a proud mother and Grandmother of three. She's also part of the Executive Board representing the UCLA campus.