3299's Executive Board Election 2023
---
AFSCME Local 3299 is a democratic union that is run by and for members who work at the University of California. The Executive Board is our highest decision-making body and is elected every three (3) years.
On Wednesday, September 20th at 5PM our Elections Committee closed the nominee period for our Executive Board Election. They have reviewed & processed numerous nominations, and the following nominees have accepted their nomination and are up for election. 
See below for the available offices and local seats that are open.

Please note, nominees for Executive Board offices and local seats that were uncontested have won by acclamation.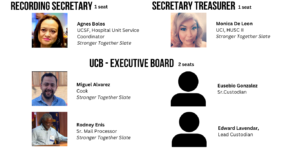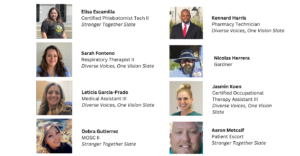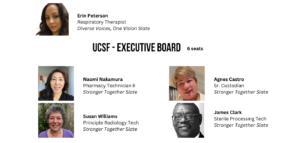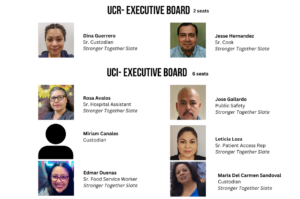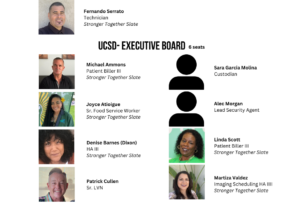 All voting will be conducted electronically through our third-party vendor, ElectionBuddy. Please keep an eye on your email inbox and physical mailbox for voting instructions. Voting will begin October 11, 2023 at 12:01 AM – October 31st at 11:59 PM. 
We will hold an in-person voting day at your local campus or med center on Thursday, October 19th. Details to follow soon.