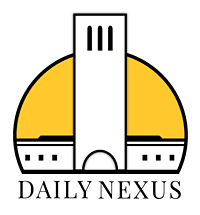 Tamari Dzotsenidze
The UC Office of the President has approximately $175 million in undisclosed funds, which includes $33 million received from an annual charge levied on campuses, according to a report published on Tuesday by the California State Auditor.
In the report, the state auditor said UCOP failed to handle its budget in a "fiscally prudent or transparent way." UCOP allegedly "misled" UC Regents by inflating budget figures and giving disproportionately large salaries and benefits to employees.
The state auditor also reported that UCOP intentionally interfered with the audit process. UCOP allegedly removed campus statements that were critical of UCOP, sending more positive, edited versions to the state auditor's office instead.
The state auditor questions in the report whether the office will make a "genuine effort to change" because of such an interference.
"Because the Office of the President inappropriately inserted itself into the survey process, auditing standards prohibit us from drawing conclusions based on the survey results," the report read. "As a result, the Office of the President missed an opportunity to receive feedback from its key stakeholders, and it demonstrated an unwillingness to receive constructive feedback."
A letter dated April 5 sent from UC President Janet Napolitano to State Auditor Elaine Howle addressed these claims. Napolitano said the report "fundamentally and unfairly mischaracterizes UCOP's budget practices," but she said UCOP welcomes the input and finds the recommendations "helpful."
According to the audit, UCOP Budget Director Eva Goode told the state auditor that UCOP can use the discretionary funds for any project within UCOP or any of the campuses. The state auditor said, however, that this contradicts a 2006 policy passed by the Regents prohibiting UCOP from spending any funding until the Regents approve a budget each year.
The state auditor said UCOP believed disclosing these funds was unnecessary since Regents had approved the spending in previous years. However, the state auditor said there was no evidence provided to dispute the agency's claims.
The audit also calls this into question because administrative expenses have increased by $80 million from 2012 to 2016, an increase of 28 percent in four years.
For the full article, click on the link below.
[Source]: Daily Nexus
Last modified: May 30, 2017