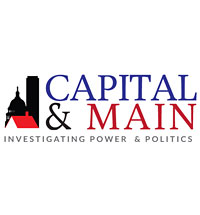 By Bill Raden
As next week's June 15 budget deadline looms, legislative leaders hammering out differences between the Assembly and Senate versions of this year's $171 billion budget for the fiscal year that begins July 1 will also be deciding the fate of retirement security for future University of California workers.
At stake is a controversial, new two-tiered pension plan that regents passed in March as part of a budget accord reached last year between UC president Janet Napolitano and Governor Jerry Brown. To the shock of many faculty members, the new plan would allow new employees to opt out of the University of California Retirement Plan (UCRP) and instead take a potentially more lucrative but far riskier 401(k).
"They are proposing a plan that encourages their highest-paid employees to leave the defined-benefit pension," said Todd Stenhouse, a spokesperson for American Federation of State, County and Municipal Employees (AFSCME) Local 3299, which represents UC non-academic workers. "By its very nature, that will weaken the defined-benefit pension by pulling resources out…It's akin to the health insurance metaphor: If you have everybody in a pool and then pull out all the healthiest from that pool, what happens to the pool that is left? It gets more costly [for] fewer benefits."
The Napolitano-Brown agreement promised the university additional funding and a one-time state contribution of $436 million over three years to help pay down the UCRP's unfunded liability. In exchange, Napolitano agreed to cap pensionable earnings for new hires after July 1, 2016 and bring workers in line with other state employees under 2013's Public Employees' Pension Reform Act of 2013 (PEPRA).
But when UC regents unveiled details of the new pension benefits in January, faculty and labor leaders responded with outrage over the UCRP opt-out. In addition to undermining the fiscal integrity of the UCRP's defined benefit system, they charged, the new tier amounted to an extravagant loophole tailored exclusively for top-earning UC faculty and administrators. (Napolitano's office did not respond to a request for comment on this story.)
Under the new plan, incoming employees would have two options: a "hybrid," combining UCRP membership with a defined-contribution 401(k)-styled supplement; or a plan in which new employees could opt out of UCRP entirely and take only the 401(k). The 401(k)s, which would vest in a mere year (as opposed to the five years required by UCRP), would also be portable and follow the employee to jobs outside the UC system (retirement benefits for non-academic employees are covered by collective bargaining agreements).
But the 401(k)s would also sidestep the PEPRA cap. Though employer contributions to the UCRP would be lowered to the first $117,000 of salary, high earners choosing the 401(k) opt-out would get contributions on the first $265,000 in salary — a windfall worth up to $7,400 each year.
Critics contend that the new tier represents a double whammy: Aside from destabilizing UCRP's long-term solvency by diverting new contributions into the 401(k)s, it will simultaneously undercut the attractiveness of the defined benefit plan, which has been key for public universities both in competing with the private sector for top research talent and retaining it.
For the full article, click on the link below.
[Source]: Capital & Main
Last modified: June 9, 2016