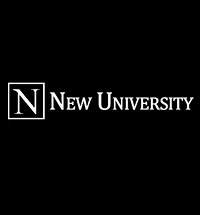 By Braden Buckel
The University of California Office of the President has been accused of making illegal threats to workers of the union that represents the service workers within the University of California system.
Administration within the University of California Office of the President has been accused of threatening to deduct expenses of strike planning from future pay increases of employees represented by the American Federation of State, County and Municipal Employees Branch 3299. AFSCME 3299 represents the over 22,000 service workers within the UC system and has been targeted by the University Office of the President with threats to its latest bargaining.
"UC needs to stop making unlawful threats, and start offering proposals that meet the minimum standard of respect it has already granted to its other workers," AFSCME President Kathryn Lybarger said.
According to AFSCME, a representative of UCOP threatened to cut wage increases if AFSCME 3299 does not call off a strike vote on Feb. 11, 12 and 13. According to AFSCME legal representatives, the threat violates the Higher Education Employer-Employee Relations Act, a California state act that allows public higher education employees the rights to collective bargaining and protects them from unfair labor practices. AFSCME believes the threat is an example of such a violation.
"As a legal matter, UC's offer threatens regressive bargaining and violates the Higher Education Employer-Employee Relations Act in numerous ways, including unlawful threats of retaliation and discrimination against workers engaged in protected activity," Lybarger said in a letter directed toward UC President Janet Napolitano.
The statement in question was part of a response to an email from representatives of AFSCME's negotiating team. The response included, "Should AFSCME schedule an additional strike and force the University to begin strike preparations, the University's wage proposal shall be rescinded and the overall value of the University's comprehensive proposal shall be subject to revision in order to reflect the adverse economic impact on the University resulting from preparing for and responding to another planned AFSCME strike."
According to AFSCME representatives, this is one of a long list of abuses by UC administration. However, administrators within UCOP disagree and feel they are being unfairly accused and argue that in fact they have negotiated in good faith and conduct with the union. According to UCOP representatives, University of California administration offered generous deals to AFSCME and was turned down.
"We have offered to increase our wage offer to patient care technical workers by an additional 2 percent over 4 years, which brings our offer to 17.5 percent. We have also asked that they call off their strike vote and let their membership vote on our offer," said Assistant Media Relations Director of UCOP Diane Klein in an email. "If AFSCME goes ahead with its strike vote in which case we would have to spend substantial sums of money to prepare for what would be AFSCME's third strike in nine months we will rescind our offer. The strikes already have cost UC more than $30 million and another one would be equally costly."
According to several online statements on the state of the continuing negotiations, UCOP has offered the union a freeze on healthcare costs for workers, an additional 15 percent wage increase for service staff and 17.5 percent for technical patient care employees over a four year period and pension plans with a 5 percent employee contribution rate.
However, AFSCME Communications Director Todd Stenhouse disagrees with this assessment. Citing what he calls "second class treatment" of workers.
"We are talking about fair wage increases, UC service workers … they make an average of $36,000 a year. 99 percent are eligible for some form of public assistance today. Some of them do not own homes and sleep in their cars," Stenhouse said.
Furthermore Stenhouse said he was not surprised of the current allegations of illegal threats made by UCOP and feels the action taken by UCOP with the sending of the alleged threat will only hurt UC's image.
"What this all comes down to is UC's continued insistence on inflicting costly wounds on itself, you know we don't seek protracted disputes or conflicts but to the contrary we seek partnership and cooperation, we all are in this together. But asking 22,000 UC workers to accept second class status is a non-starter."
[Source]:
New University
Last modified: February 12, 2014