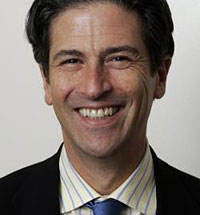 Workers, Students Praise Senate Rejection of David Crane As UC Regent
Senate Declines to Call for Confirmation of Former Schwarzenegger Advisor
Oakland, CA – University of California employees and students joined together today to applaud the fact that no action was taken on the confirmation of David Crane, a controversial last minute appointment to the UC Board of Regents made by former-governor Arnold Schwarzenegger, prior to the Senate's recess earlier this month.  With the state legislature now in recess it is highly unlikely any action will be taken in time to confirm Crane to the UC Board of Regents as required by the state's constitution.
 "This is a huge victory for students and working families," said UCSA President Claudia Magana.  "Californian's are sick and tired of not being adequately represented by UC's Regents.  We need leaders who will represent our interests and fight to keep our UC public and affordable, not out of touch millionaires and investment bankers who are beholden more to Wall Street than to everyday Californians."
UC workers began to pose significant opposition to Crane's appointment after he openly challenged public employees calling into question whether they should have collective bargaining rights.  His stance against public sector workers came at the same time workers were occupying the state capital in Wisconsin in resistance to Governor Scott Walker's attack on public sector unions.  Workers took issue with Crane's timing coupled with his public advocacy for controversial pension reform measures that they say would be harmful to working families.  In addition, both workers and students had serious concerns about Crane's stated lack of faith in either the state legislature or the voting public to do what needs to be done to put UC on the right track.
"That's just not what Californian's need in a UC Regent and it's why we fought this confirmation tooth and nail.  We look forward to working with the Governor's office and the Senate to ensure that our next Regent represents hard working people who have already paid more than our fair share to help UC to keep fulfilling its public mission.  We need more Regents who will push for fair taxes on Wall Street Corporations and the wealthy instead of more fee hikes and cuts for students and workers." said Lakesha Harrison, President of AFSCME Local 3299.
 Under the state constitution, on December 27th Crane's appointment will become null and void barring Senate confirmation.  UC students and workers had protested the legitimacy of ex-Governor Schwarzenegger's appointment of David Crane because the former Governor did not comply with the California constitution requiring consultation with stakeholders.
 
###
 
AFSCME 3299 is a union of 20,000 University of California Service and Patient Care workers. AFSCME members are Custodians, Groundskeepers, Shuttle Drivers, Radiologic Technicians, and Respiratory Therapists.
Last modified: January 25, 2013