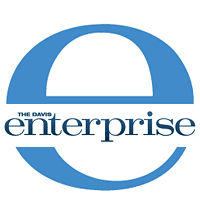 By Bob Dunning
"Advisory committee named for UCD chancellor search," said the headline in this very newspaper several days ago.
"University of California President Janet Napolitano on Tuesday announced the formation of an advisory committee of university faculty, staff, students, alumni and foundation representatives to help in the international search for a new chancellor to lead UC Davis," the story begins.
This, after Napolitano's scathing 15-page letter to the UC Regents outlining former chancellor Linda Katehi's many violations of university policy and other transgressions was grudgingly released after public records requests from many news outlets, including the Above-Pictured Columnist.
One Regent had previously described the then-secret letter as "brutal," which, as it turns out, was an understatement.
Although those of us in the press box knew we'd eventually get our hands on this much-sought-after letter, the brain trust in Napolitano's office took its sweet time in getting it to us, claiming that certain items needed to be "redacted."
Fair enough, but that should have taken three or four hours, not three or four weeks.
According to the university's Person in Charge of Redaction, "Some information in the letter is exempt from public disclosure and was redacted," in accord with certain Government Code sections and court decisions.
"A few very minor redactions were made to protect witness identities under Government Code sections 6254 (c) and 6255 (a). Disclosure would constitute an unwarranted invasion of privacy of investigation participants and others, and the public interest in protecting witness identities to ensure full participation in investigations clearly outweighs the interest in disclosure of these identities."
Fair enough. We don't need names, we just need facts.
For the full article, click on the link below.
[Source]: The Davis Enterprise
Last modified: September 21, 2016