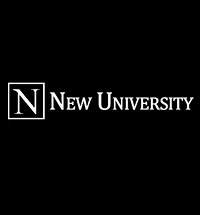 Phuc Pham and Sarah S. Menendez
Service workers represented by AFSCME 3299 reached a tentative 4-year contract agreement with the University of California early this morning, canceling the strike planned for next week. The agreement meets many of the service workers' key demands, including wage increase over the next four years, however, the 13,000 patient care technical workers represented by the union will continue bargaining for their contract.
This victory for UC workers followed a series of two strikes in the last year and negotiations alongside the University's medical workers for increased salaries and improved working conditions and benefits. The latest negotiation document includes demands for a one-tier pension system for all employees with a maximum age factor of 2.5 percent at age 60.
According to Todd Stenhouse, an AFSCME 3299 representative, current service workers will effectively have the same health benefits as other bargaining units, with healthcare plans from Kaiser and Health Net B&G frozen for pay bands 1 and 2 through 2017.
One major aspect of the victory includes limits against contracting out jobs to non-union workers that could be fulfilled by union members. Stenhouse pointed to the need to ensure safe staffing for non-union subcontractors as well. Over the last five years, there has been a 20 percent increase in work-related injuries due to the hiring of inexperienced subcontractors.
Both UC representatives and AFSCME 3299 President Kathryn Lybarger admitted that the settlement saw compromises from both sides.
"It is good to have this bargaining wrapped up with a deal on its way to our valued service employees," Dwaine B. Duckett, UC's vice president of human resources, said. "We worked hard to bridge gaps on the issues. Ultimately both sides chose compromise over conflict."
The 13.5 percent wage increase over the next four years is lower than the number the union bargained for. With 46 issues on the bargaining table on the outset, the union had to concede to 80 percent of UC's demands, including pension reform. This represents an extant problem for the workers, 99 percent of whom are already income-eligible for some form of public assistance, who are now required to pay more into their retirements.
Despite having negotiated a contract with the service workers, UC has still failed to meet the demands set forth by the patient care technicians, who represent nearly 60 percent of AFSCME 3299's constituency, across the UC's five medical centers.
"The Patient Care Unit has been engaged in good faith bargaining for more than 20 months—even longer than Service Workers—and like Service workers, has already given UC 80 percent of what it wants, including the university's top priority of pension reform," AFSCME President Kathryn Lybarger said.
According to Lisa Lei, a student organizer, the pressure was heavy on university officials this time around due to the financial cost of a five-day sympathy strike that was planned by hospital workers, to be in solidarity with the service workers' strike next week. Lei said that actions for the medical workers will continue, including telephone calls to UC President Napolitano's office.
The patient care workers remain in negotiations with UC with more bargaining sessions scheduled for today and Friday.
"It is our hope that the spirit of compromise that UC finally brought to the table yesterday to reach a settlement with UC Service workers will continue in upcoming bargaining sessions with the Patient Care Technical Unit," Lybarger said.
[Source]:
New University
Last modified: February 27, 2014